XYZ Mobile Storage Toronto
The XYZ mobile storage solution provides the ultimate flexibility and convenience. Our XYZ Storage mobile containers can be delivered to any location in the Greater Toronto Area. Once the mobile container is filled, we will take it to your desired self storage location and based on your schedule.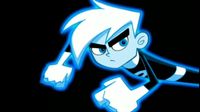 by Modulamin's Job
November 20, 2018 by Azure Llama
June 21, 2017
Thank you All Canadian Self Storage for helping me find my keys I left in the U-Haul truck I rented! by Crimson Reindee
June 2, 2017
My experience at All Canadian Self Storage was great. I never ran into any problems and my belongings stayed safe for the five months they were here. by Chestnut Turtle
May 17, 2017
All good service you guys at All Canadian Storage! by Louise
September 11, 2016
Hi my name is Louise and I am at the All Canadian Self Storage Laird location and I just have to say, it's amazing. Thank you for your services, you made it easier and more convenient which makes a big difference. Thank you! by Cerise Chihuahu
August 17, 2016
I have been a very satisfied customer for a while now at All Canadian Self Storage. I would describe All Canadian Self Storage as the only storage anyone should use. The staff here are respectful, knowledgeable and all you'll ever need is met to your satisfaction always. Hi, it's Ernie and I'm at All Canadian Self Storage facilities here and I've rented two trucks here in the last couple of months. Great service! by Azure Harrier
June 23, 2016
Thank you very much! Very easy to find you online, All Canadian Self Storage, to look up a U-haul it was very easy to use your service in terms of the express checkout. I could make sure everything was good with the confirmation information. I've seen the truck when i pulled in so i knew it was here for me. It's a great service and very helpful. It's a very good easy way of doing things, making this part of the move much easier! by Chocolate Buzza
May 31, 2016
Delighted to rent a truck from All Canadian Self Storage, had a good time, the staff were wonderful, I'd come back a satisfied customer. by Carnelian Hippo
May 10, 2016
I just want to say that it's been a pleasure once again doing business with All Canadian Self Storage.. For one thing, I had to use the washroom and it was in excellent condition; I rented something and i had to bring it back shortly and were able to they gave me a break on it. I really appreciate doing business with All Canadian Self Storage and I'll be back as soon as possible again.
Reviews powered by