Storwell Self Storage offers storage in the Greater Toronto Area including Mississauga, Scarborough, Oakville, Etobicoke & Markham. We have a wide variety of units available. Personal, home town service is our specialty.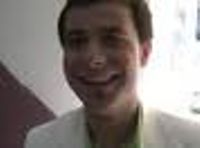 by Warren Finkle
October 25, 2011
I can't believe how nice the staff was at these locations. They gave us coffee and made us feel at home. This was a nice light feeling in the office and i felt like i was just hanging out with family. Its been a pretty cold winter when we were moving so it was good to have the unit nice and clean for us. I parked close to the unit and we had an easy time of it. Great location would recommend to anyone. by eliza
October 24, 2011
Hello,
I will be happy to recommend Storwell to anyone I know that needs a storage facility. It was nice to know that my possessions were securely kept in an organized well-run business such as Storwell.
What impressed me the most was the refund for the days of the month that were not used and how quickly it was processed.
Sincerely,
Elizabeth Hartnett by johnCulmone
June 8, 2011
Their staff were always pleasant to deal with, courteous and helpful. The facility was always clean and secure and I would not hesitate to use or recommend their facility and services in the future.


Reviews powered by